via AJ Pirzada
Is it the entrepreneurial spirit of Tabba sb., as being celebrated on twitter? Or, like always, it is the govt of #Pakistan facilitating business groups by make it expensive for citizens to buy better products from abroad?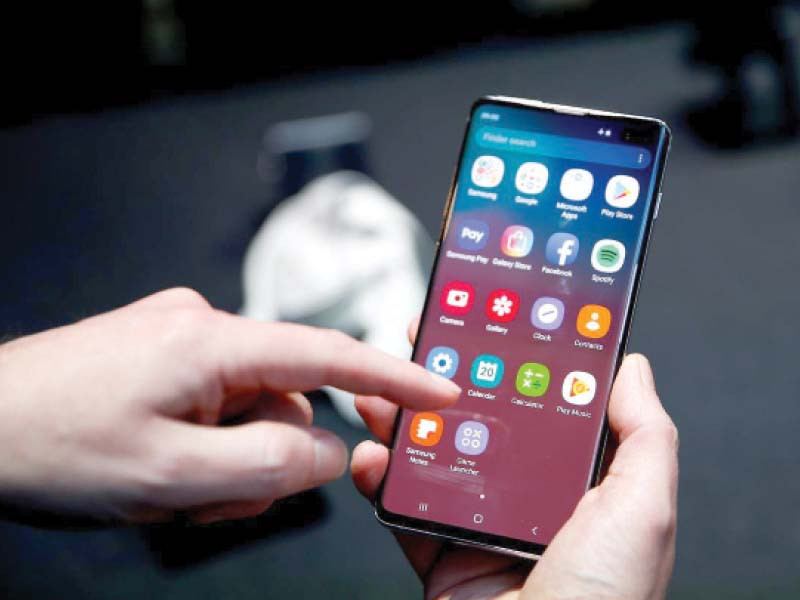 So, let's start with the basic question. How does one decide if such policies are in the interest of the country or not? There are two rules which are often used in economics when answering this question: (i) Mill test; (ii) Bastable test.  'Mill test' says that a protectionist policy is justified if the industry survives international competition when (after few years) the protection is removed. 
The 'Bastable test' is more strict. It requires that the industry becomes efficient enough such that it can finally compensate the consumers for the higher prices they had to pay when protectionist policy was in place. 
Here are a few examples of when protectionist policies succeeded or failed in promoting industrialisation according to the two tests mentioned above.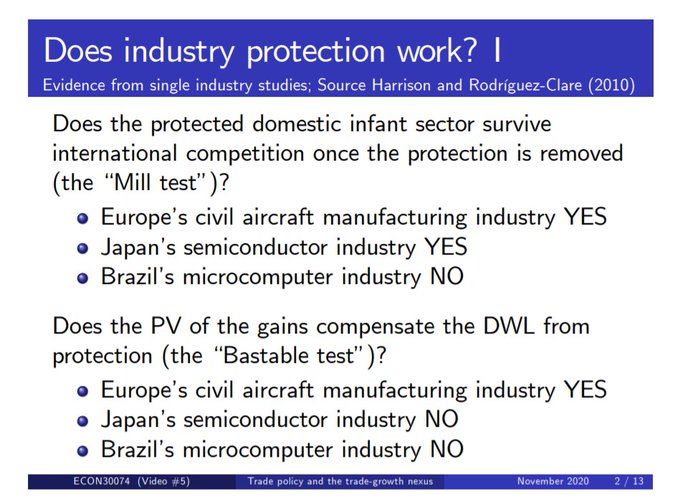 You can find more details in this paper: nber.org/papers/w15261
Now, coming back to Pakistan, one must ask if any of the protectionist policies we have in place for decades has succeeded according to any of the two tests mentioned above? Take auto sector, for example. I am sure you all know the answer. It does not even pass the Mill test. Despite the high prices consumers have had to pay for decades, our auto sector will almost completely vanish if the govt decides to undo the protection today. In a recent work done by @gonwei and his co authors, they show that most sectors in Pakistan enjoy high rate of effective protection. Will any of these sectors survive international competition if govt withdraws existing protection? Anyone brave enough to raise their hand?
This then brings us to the topic at hand. Why do we think that increasing tariff protection on smartphones, so we can assemble smartphones at home, will result in a better outcome? Isn't it more about making consumers pay a higher price so policymakers can satisfy their ego? 
Unfortunately, for various reasons, policymakers in Pakistan are accustomed to finding easy solutions which almost always fail. If increasing tariffs was sufficient to industrialise, no one would have fallen behind. After all, global trade was costly for most of human history. 
While the need for govt intervention to facilitate industrialisation is hard to deny, the nature of intervention is not as simple as our policymakers like to pretend. It requires investment in R&D, human development, global linkages, institutional reforms & political will.  I will conclude with two recent studies which are worth reading. One is by @PIDEpk on how overregulation prevents high rise construction bit.ly/3kvgnpo. Second by @StateBank_Pak on how access to finance can be improved in Pakistan sbp.org.pk/reports/quarte… It is these and other similar reforms which will ultimately determine the economic fate of Pakistan. Not the usual stuff we have been trying since ever and failing. Apologies for spoiling everyone's mood. It was indeed my intention.